DONATE TO JAI BY CLICKING ON THE BUTTON BELOW
Make a Donation 2 ways. Click on Give Now with Givelify App or Donate Button below via Paypal.
Every Little Count!!!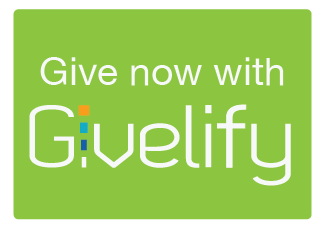 Jayadevi is a 501C3 non profit organization which also relies on donations and sponsorships to fulfill their mission. We are
kindly
asking for a small contribution
/ donation
to assist in the making of this Devotional Dance Drama
a success, as we bring the 9 forms of Durga to life in a contemporary dance drama. We thank you in advance for your kind and generous support.
White Marl Primary School & Spanish Town Hospital Donation Drive to assist in the development of the Hospital and Primary School in Jamaica.
Jayadevi Arts Inc is hosting their Leela (Dance Drama) called Warrior Princesses NavD
urga in September 2017. Florida State funding will cover the artists cost, insurance and advertising for this event
,
w
hile County will cover the cost of venue, technical professionals and some marketing.
However
,
Cost of costumes, accessories, props, stage design, artist meals, transport, video and photography is not
covered.
Jayadevi
is responsible for
these expenses of
approximately
$
8
,000 before August 1, 2017.
*In addition, we are assisting the Sanatan Dharm Mandir Kingston, Jamaica with their 2017
3
-
day D
i
wali event. We will be assisting with workshops, music, religious practices, Hindi, Dance, and more along with their 3 day cultural Presentation. The Hindu
population
in Jamaica is small
.
They lack the necessary resources to restore and rejuvenate artistic and cultural support
to their new generation. Jayadevi's mission is to Preserve, Promote, Present, Educate, & Unite the Arts & Culture of Trinidad, Guyana, Jamaica. Suriname and other parts of the Caribbean. Let us Join forces and assist this mandir in Jamaica.
You can assist Jayadevi by donati
ng
to this cause by clicking on the DONATE Button . Items such as musical instruments, sarees, puja ingredients, Diwali decorations, and murtee clothing, will be highly appreciated. You can call 954.961.0031 or email jayadeviartsinc@gmail.com for more info
Become a member of JayaDevi Arts Inc!!

A non-profit organization •
501(c)3 • Tax-id: 90-07326**

Benefits include:

Tax deductible
A free JAI T-Shirt
50% off registration fees for exclusive workshops and classes
Free admission Annual family day
VIP reservation and seating for all JAI sponsored events
Receive a JAI membership card

Your contributions will be greatly appreciated!!!

---
Membership-- Donate $50 by clicking the Donate Button below
A COPY OF THE OFFICIAL REGISTRATION AND FINANCIAL INFORMATION MAY BE OBTAINED FROM THE DIVISION OF CONSUMER SERVICES BY CALLING TOLL-FREE, WITHIN THE STATE, 1-800-HELP-FLA. REGISTRATION DOES NOT IMPLY ENDORSEMENT, APPROVAL, OR RECOMMENDATION BY THE STATE. FLORIDA'S REGISTRATION NUMBER CH296.

Contributions are tax-deductible to the extent allowed by the law. This campaign is administered by the National Transplant Assistance Fund, a 501(c)(3) nonprofit providing fundraising assistance to transplant and catastrophic injury patients. Information: 800-642-8399.

• Contributors to your campaign will appreciate knowing that your fundraising efforts are legal and that fiscal accountability is provided by a nonprofit organization.


WE ALSO ACCEPT NON MONETARY DONATIONS!!!

Such as :- broken, used, new or old Jewelry (fashion and real);
Sarees/Indian Clothing- used, new, old or unwanted; fabric; hair accessories;
hair pieces; Shawls/dupattas; etc.

Arts & Craft supplies glue, glitter, paint, plywood, styrofoam, gem stones, rhinestones etc.

Contact Denyse Baboolal @ 954.961.0031

Thank you for your support of the arts and the continuing preservation of our heritage!

Sincerely,
Denyse Baboolal
Founder and Executive/Artistic Director
JayaDevi Arts Inc. (JAI)